The Street Outreach Program
Sts. Joachim and Ann Care Service announces the launching of a new program to serve those in crisis and reduce homelessness. The Street Outreach Program began in April 2016 with case managers reaching out to those in need where they are.
The catalyst for the program came from a need to assist single men who are homeless.  Homeless men are all too often overlooked and funding to assist them is scarce.  The Care Service applied for HUD funds through the Missouri Housing Development Commission (MHDC) and was selected to receive funding to be utilized for piloting the new program, which focuses on providing tangible basic needs, case management, housing options, and access to health care for literally homeless individuals in St. Charles, Lincoln and Warren counties, particularly single men.
A street outreach case manager seeks out those who are unsheltered to identify their needs, such as housing, food, clothing, and medical attention. SSM Health St Joseph Hospital – St Charles agreed to partner with Sts. Joachim and Ann Care Service in conjunction with the program.  A St. Joseph Hospital emergency medical technician, nurse or other health care professional accompanies case managers on outreach visits. St. Joseph Hospital provides medical and psychiatric support while Care Service staff provides the case management, and housing for each person assisted.
"We welcome the opportunity to partner with Sts. Joachim and Ann Care Service and provide these important resources to groups within our community who are most in need," said Mike Bowers, president of SSM Health St. Joseph Hospital – St. Charles. "It's our hope that serving these people in a proactive manner will help lead them to healthy and stable lifestyles."
The Care Service anticipates that an end result of the outreach will be a reduction in the number of those living on the streets and an ability to address the issues that have placed them there. Although other organizations operate street outreach programs for youth and veterans, there are no other efforts of this kind in our area for single men who typically fall last on every crisis prevention priority list.
"We cannot afford to simply wait for those who are already in crisis to find their way to us", said Miriam Mahan, Care Service Co-Founder. "We must find them."  Street Outreach provides for greater advocacy and more in-depth service to those in need, increasing the chance for recovery and self-reliance.
"This effort has taken a lot of planning. Through it, I have felt an immense sense of making a difference in the community. I am so proud to be a part of this organization with such dedicated staff and volunteers," Pam Struckhoff, Director of Programs stated. "A street outreach program that works primarily with single men is something our community has wanted but until now has never been able to achieve."
For more information or to donate, contact us at (636) 441-1302, ext. 263.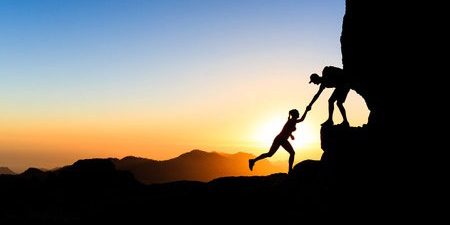 Become a Program Sponsor
Please consider being a Street Outreach Program Sponsor.
Call (636) 441-1302, extension 263.
The JACares Newsletter
Sign up for our newsletter to stay connected and informed.